4 Reasons
You Need A KNKG Bag
Few gym bags compare to King Kong. Tough enough to last a lifetime. King Kong make the best traditional gym bag for anyone who wants to bring fresh clothes to a workout and take sweaty clothes home again, without your gear resembling a fragrant swamp.
King Kong Bags are designed for serious lifters who crave serious organization. These bags are guaranteed to work as hard as you do.
Workouts are tough but these bags are tougher. Crafted from seriously durable materials and designed to handle every challenge you can throw its way. Like the dreamiest hunk (or hunk-ette) at the gym, they go big on brains and brawn alike.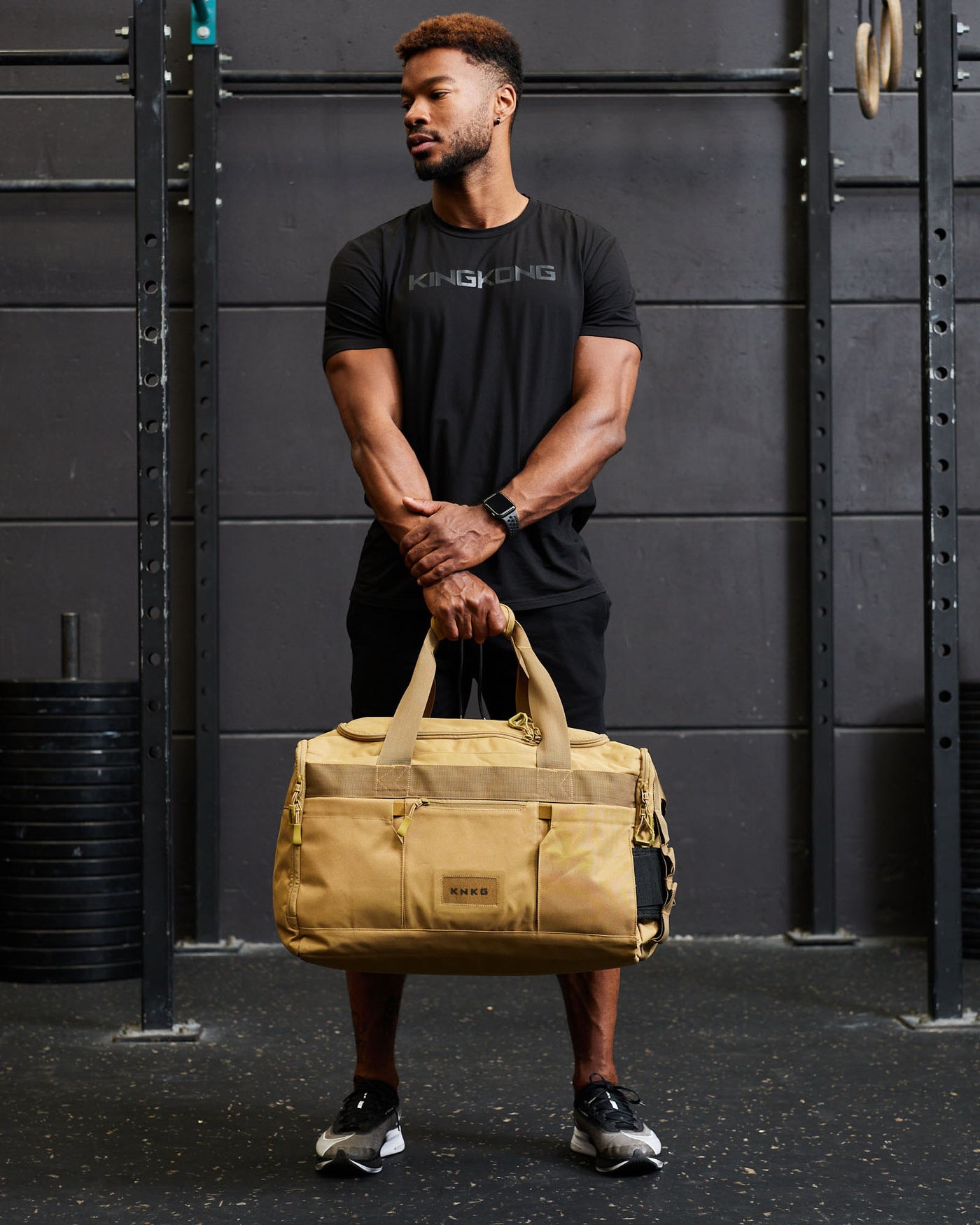 Our Mission
We believe in training, exploring and pushing the limits with gear that's as tough as you, and even tougher than your workouts.
Founded in 2011, King Kong Apparel set out to create the highest quality and most functional gym bags. During our journey, we re-invented the expectations of the gym bag and built a legendary community of beasts who share one common aspiration - packing for greatness.
As part of our commitment to constant growth, improvement and focusing on what we do best, we streamlined from King Kong Apparel to KNKG - same team, same bags, evolved.
We're pumped to have you joining us for this next chapter.